This post includes a character analysis of Takao Akizuki, the protagonist of "The Garden of Words". Beware of spoilers.
The Garden of Words
In "The Garden of Words", Takao Akizuki is a 15-year-old student who wants to become a shoemaker. He often skips school on rainy days to sketch shoes in a park, where he meets Yukari Yukino, a 27-year-old woman who is skipping work. They do not exchange names but share a connection through poetry and conversation.
When the rainy season ends, they stop meeting at the park. Takao learns that Yukari is a literature teacher at his school who quit her job after being bullied by some students. He confronts the bullies and defends Yukari, then he goes to her apartment.
The boy confesses his love for the teacher, but she tells him that she is moving back to her hometown and that their relationship is impossible. Yukari thanks Takao for saving her. They promise to keep in touch and pursue their dreams. Takao continues his studies in Tokyo, while Yukari resumes teaching in her hometown.
Note: For those who are interested, here is a more in-depth explanation about the ending of "The Garden of Words."
Takao Akizuki Character Analysis in "The Garden of Words"
The Garden of Words presents Takao Akizuki as a young boy who is somewhat bored with his school life. However, the boy has a passion for shoemaking, and he is a skilled drawer. The rainy days in the city are often used as an escape for Takao. As the story progresses, the boy falls in love with an older woman and even makes a pair of shoes for her.
In terms of personality, Takao Akizuki is very creative and diligent. He doesn't mind spending endless hours studying shoemaking and saving money to fund his passion. The young man is also kind and respectful. Meeting Yukari Yukino awakened his more sensitive and romantic side. Towards the end of the film, Takao becomes a more determined person, he knows what he wants in life.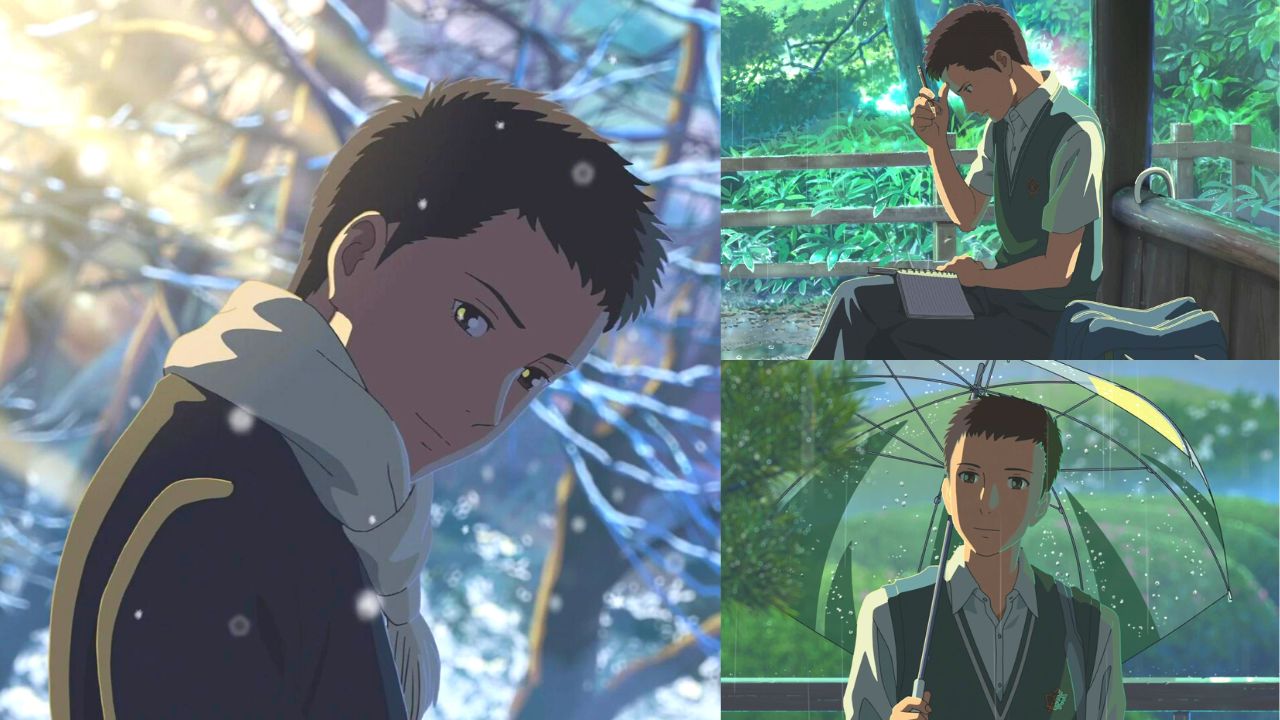 Background
Takao Akizuki comes from a broken family, his parents are no longer together. At the moment, he is living with his older brother and his brother's girlfriend. However, there is a huge feeling of loneliness in his heart and he often feels neglected.
To make matters worse, the boy doesn't have many friends at school, and he is not that interested in school life. The only thing that keeps him going is his dream of becoming a shoemaker. Takao believes that shoes are special because they can take people to their destinations.
Takao Akizuki's Character Development
Takao's journey in "The Garden of Words" is very profound. He starts as a boy who is unhappy with his current life, but later on, he becomes a young man with a sense of direction in life. After parting ways with Yukari, Takao becomes more confident and hopeful about his dreams.
During his short time with Yukari, the boy experiences love, learns about the significance of words and the importance of choice. Throughout the film, Takao grows as a person and earns the courage to stand up for himself and Yukari.
More towards the end, Takao becomes an improved version of himself. He now feels strong enough to face future challenges and go after his dreams. The once passive and escapist character eventually becomes a more active one. Not only is Takao continuing his studies, he is also working hard towards becoming a shoemaker.
Deep inside, Takao still has a soft spot for Yukari, as he hopes to meet her once again. However, he wants to do that once they are equals and not in a student-teacher context. That's why he is also working to pursue his dreams, so he can become the man he wants for Yukari.
Takao Akizuki and Yukari Yukino – Relationship Analysis
Takao and Yukari met by chance at a park on a rainy day. They bond immediately over their mutual desire to escape from reality. Without revealing too much about their identities, they shared most of their thoughts and feelings through poetry and talking.
Although Takao develops a crush on Yukari, she never reciprocates his feelings. Nonetheless, the teacher expressed her gratitude to Takao, she sees him as her "saviour". Before meeting Takao, Yukari was suffering from depression and anxiety. However, from her small interactions with Takao, the teacher lifted herself up and chose to move on with her life.
From his relationship with Yukari, Takao learned a lot about his own dreams and aspirations. For starters, Takao made a pair of shoes for his crush as a symbol of his love for her. Then he decided to continue his studies and pursue his dreams of becoming a shoemaker. Parting ways with Yukari made Takao grow more confident about himself and gave him a direction in life.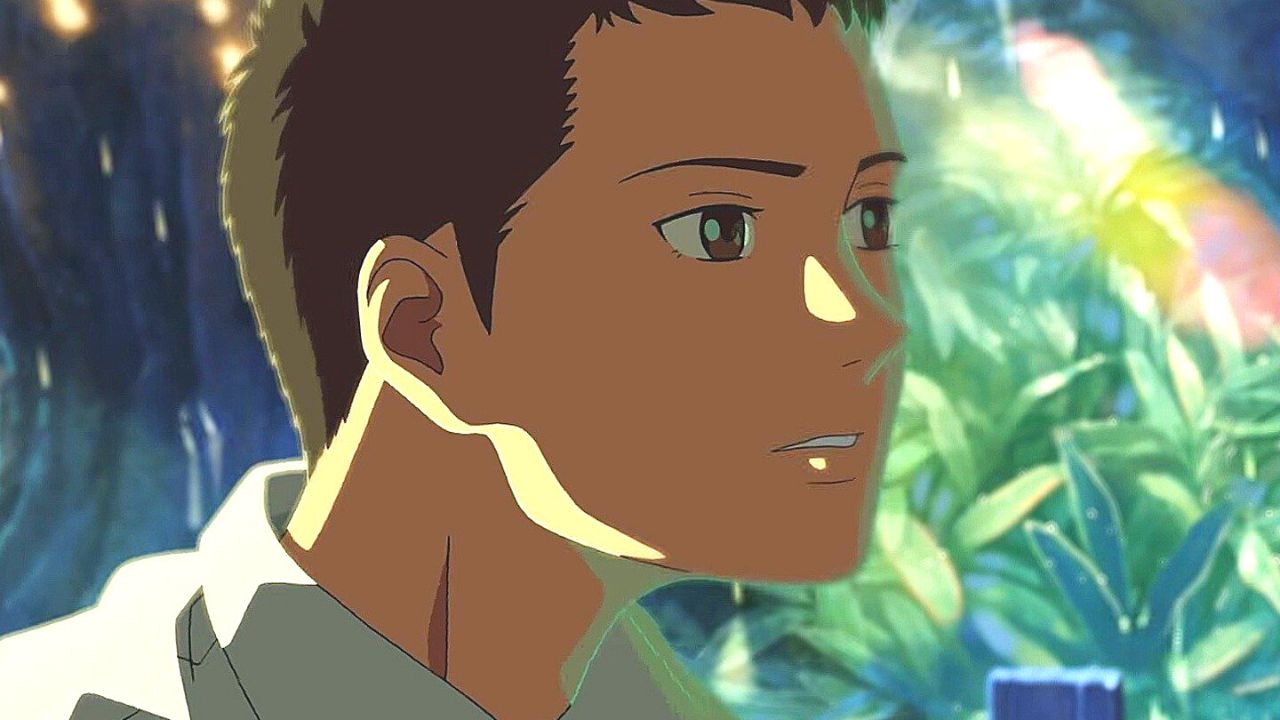 Final Thoughts
Overall, Takao Akizuki is a very relatable character. Despite his seemingly quiet demeanour, this young man has his own struggles and aspirations too. In the beginning, he lacked his own identity and a purpose in life. However, Takao eventually realizes his wants and needs, which leads him to pursue and work hard towards his aspirations.
Takao's journey throughout "The Garden of Words" is a strong reminder of the importance of taking action towards dreams. In the beginning, Takao dreamt about becoming a shoemaker. But later on, he is actually quite proactive towards his aspirations.
Also, love can be a beautiful thing even when it is not reciprocated. Although Takao and Yukari's relationship doesn't blossom into a full-blown romance, mostly because of the age gap (and Takao is still a minor), they still cherished a precious moment together. Meeting each other was an experience that Takao and Yukari will never forget.