Do you have a song that you just can't get out of your head? Today's post is all about addictive pop songs that will make you want to play them on repeat. Beware, because today you're about to hear another ten of those.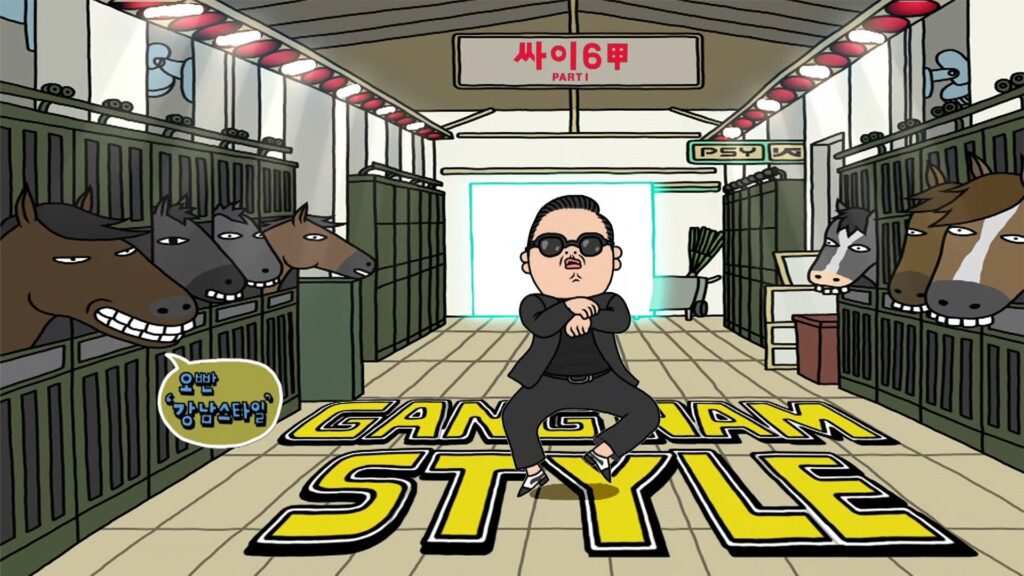 Whether you're a pop music fan or not, it doesn't really matter. These 10 addictive pop songs will get you anyway. By the way, can someone tell me what kind of witchcraft are these artists practising in order to make such catchy songs?
The One-Hit-Wonder Curse
Before we start with the list, let's talk about one-hit wonders. I believe that creating a super catchy song can be both a gift and a curse for some artists. I'll explain. Imagine you're a music artist and one of your many songs has made it. Like big time. How are you going to top that? Or how are you going to maintain that level of success? The tough part is not to make it to the top, it's to stay at the top.
10 Addictive Pop Songs To Play On Repeat
These are the ten songs you want to add to your playlist. As I said before, proceed with caution because they are highly addictive pop songs. If you don't want these songs to get stuck in you head, stop right here. If not, you are more than welcome to take a look at the following songs.
Gangnam Style – Psy
Remember "Gangnam Style"? I mean, you might not be able to sing every word in it but you can't deny its catchiness. I might be wrong, but I believe "Gangnam Style" put K-Pop on the map. In addition, Psy you've made it. When people are mimicking your ridiculous moves without understanding a word that you're saying — that's the definition of success.
Poker Face – Lady Gaga
This was the song that shot Lady Gaga to stardom. In addition, she had a very distinctive look at the time. She looked like a doll that came from the future, but couldn't figure out how to go back. Her music and persona were definitely a breath of fresh air.
Call Me Maybe – Carly Jae Rapsen
Talking about the one-hit-wonder curse, "Call Me Maybe" cursed Carly Jae Rapsen. The song itself experienced an enormous amount of success. However, the artist never managed to release other songs that matched that same level of success. And you know what? Kudos to Carly Jae Rapsen. Why? She had a hit song and not a lot of people can say that. It's better to be a one-hit-wonder than a no-hitter.
All About That Bass – Meghan Trainor
This was the song that made Meghan Trainor a household name. By the way, would the song be as catchy if it had another name? If you don't know what "bass" means in this context, congratulations you have a pure mind. Personally, I believe it was a genius move to switch from "booty" to "bass", what a class act.
Single Ladies – Beyoncé
Beyoncé is "it". She made a song called "Single Ladies" and got the world dancing to it, whether they were single or not. So, at this point it's safe to say that Beyoncé is not just a successful musician. She's a pop culture icon. Once again, if half of the planet knows your song, you've made it.
Hollaback Girl – Gwen Stefani
First of all, what is a "hollaback girl"? A "hollaback girl" is a girl that only responds with verbal insults without ever getting physical. In other words, a "hollaback girl" is just a stupid bitch that likes to talk smack. Having said that, you don't want to be a hollaback girl. Thank you Gwen Stefani for educating us.
Baby – Justin Bieber
This is certainly a controversial pick. At the moment, the video has equal amounts of likes and dislikes. By the way, I have this theory: some people just love to hate. When this song came out, he was barely a teenager. Why is this information relevant? Who's Justin Bieber target audience for "Baby"? Young people like him. However, these folks care about what others think. Liking Justin Bieber wasn't cool back then, so a lot of people just hopped into that "hate train". At that age, everybody was trying to look "hard".
Thank U, Next – Ariana Grande
Who would've thought that a breakup song could be so catchy? Although, it's a song about her exes, she's not talking ill about them. Refreshing, right? In addition, if you listen closely, "Thank U, Next" it's also about loving yourself. There's no need for searching. No one is here to complete you. You're whole, when you love yourself.
Shake It Off – Taylor Swift
There are two types of people in this world. People that like Taylor Swift and people that hate her. However, whether you like her or not, Taylor Swift is undeniably a very bright business woman. She's making money off of her haters. That's right, that's what "Shake It Off" is all about. The haters are going to hate, she's going to shake it off, write some songs and make some money out of it.
Dark Horse – Katy Perry
What's the song "Dark Horse" about? Honestly, I have no idea. The video clip doesn't help either. However, I want to give it a try. So I think "Dark Horse" is a forewarning from Katy Perry to her potential "suitors". Basically, everyone that wants to get her (in any form) will have to deal with the consequences. Essentially, she's a lot to handle.